Thomas Claxton - "Age Of Propaganda"
$

15.00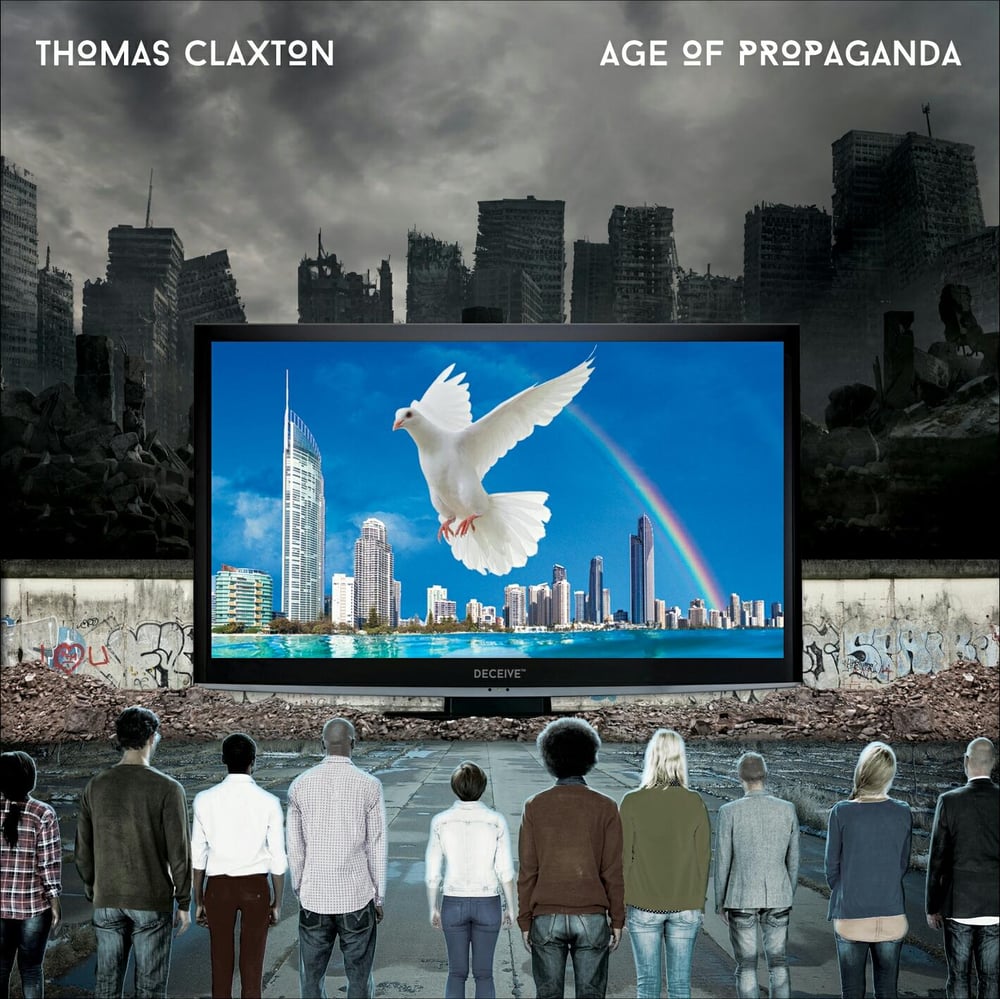 From award-winning Vocalist / Songwriter, Thomas Claxton, comes his third full-length album titled,
"Age Of Propaganda"!
Is the world as we know it, wonderful with only minor issues, or is it a world riddled with problems and on the verge of catastrophe? Does the media paint a beautiful picture despite a dark reality, or does it offer a grim story despite a beautiful truth? As we see each day: It's really all subjective. The world continues to spin and within it, so exists the spin of propaganda. The world is never the same through the eyes of a different individual. Depending on which eyes you choose to view it through, one thing is for sure: It's a helluva ride!
Recorded and produced by Award-winning producer / engineer, Eric L. Winbush, Claxton's latest album has already turned out THREE award-winning singles even before it's official release.
Singles, "Maybe I'm Crazy", "Nevermind" and "I Didn't Ask For This" have received positive reviews, international awards, and air play. The songs will speak to a wide range of listeners from lovers of acoustic-based ballads such as, "Nevermind" and "Land Of Extreme", to those who crave rock and roll such as, "Confusion", "Conspiracy", and the guitar-heavy, "The Other Side Of You". There's a little something for all fans of rock.
This album features world-class performers including:
* Mario Cipollina (Grammy Award-winning bassist and founding member of Huey Lewis & The News)
* Michael Hampton (Rock & Roll Hall of Fame member and guitarist for Parliament-Funkadelic)
* Paul Cooper (drums)
* Michael Amico (bass)
* Rodney Smith (bass)
* Craig Johansen (guitar)
* Mark Vaquer (drums)
* Eric Frampton (keyboards)
* Phil Hilborne (guitar)
* Tony Sarno (guitar)
"Age Of Propaganda" has been recorded primarily at Dadd's Production in Southeast Georgia, and has also seen studio time in major cities such as, Los Angeles, California and Nashville, Tennessee, even catching studio time at the world-famous Capitol Records!
ORDER YOURS TODAY! ALL online ordered copies will be autographed and come with a personalized note to the buyer from Thomas.